A whole bunch of pumpkin people.
The theme this year was Music & Dance.
Debbie is in this picture somewhere.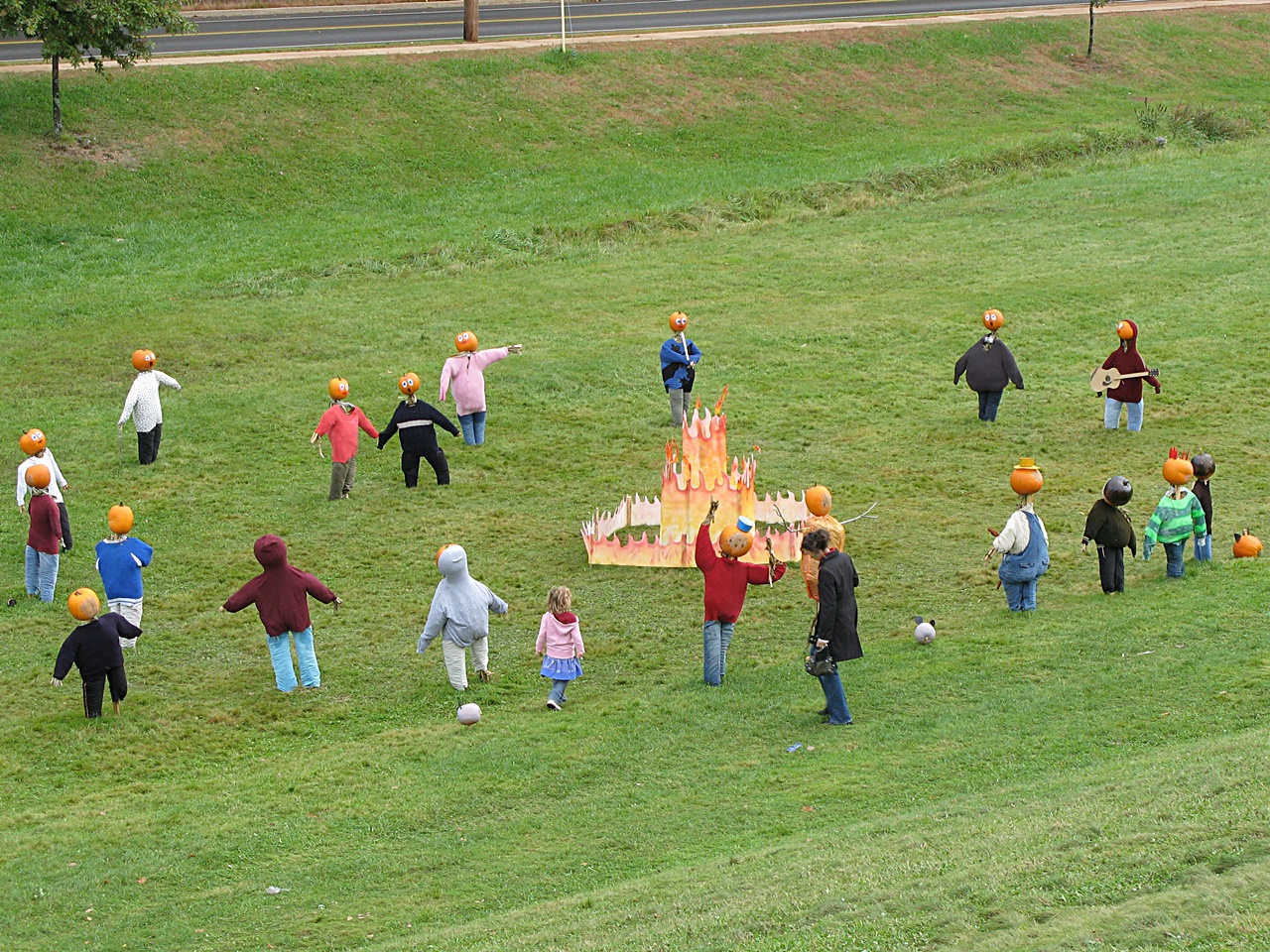 Pumpkin people around the campfire.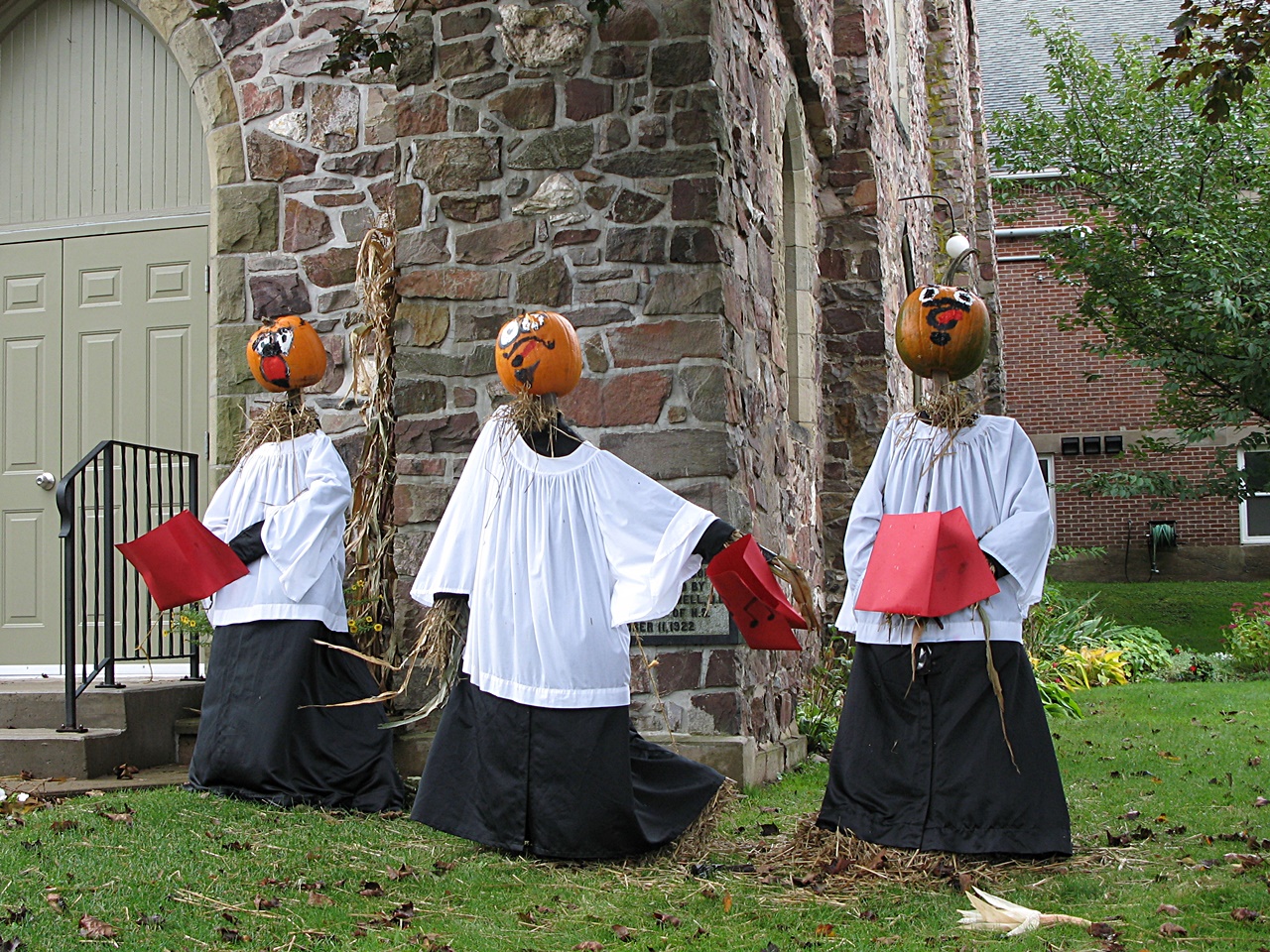 Pumpkin people at church.
Pumpkin people and someone else.
What trip to the valley would be complete without a visit to a winery.
We saw some nice autumn colours that weekend. This is a lake just outside Halifax.