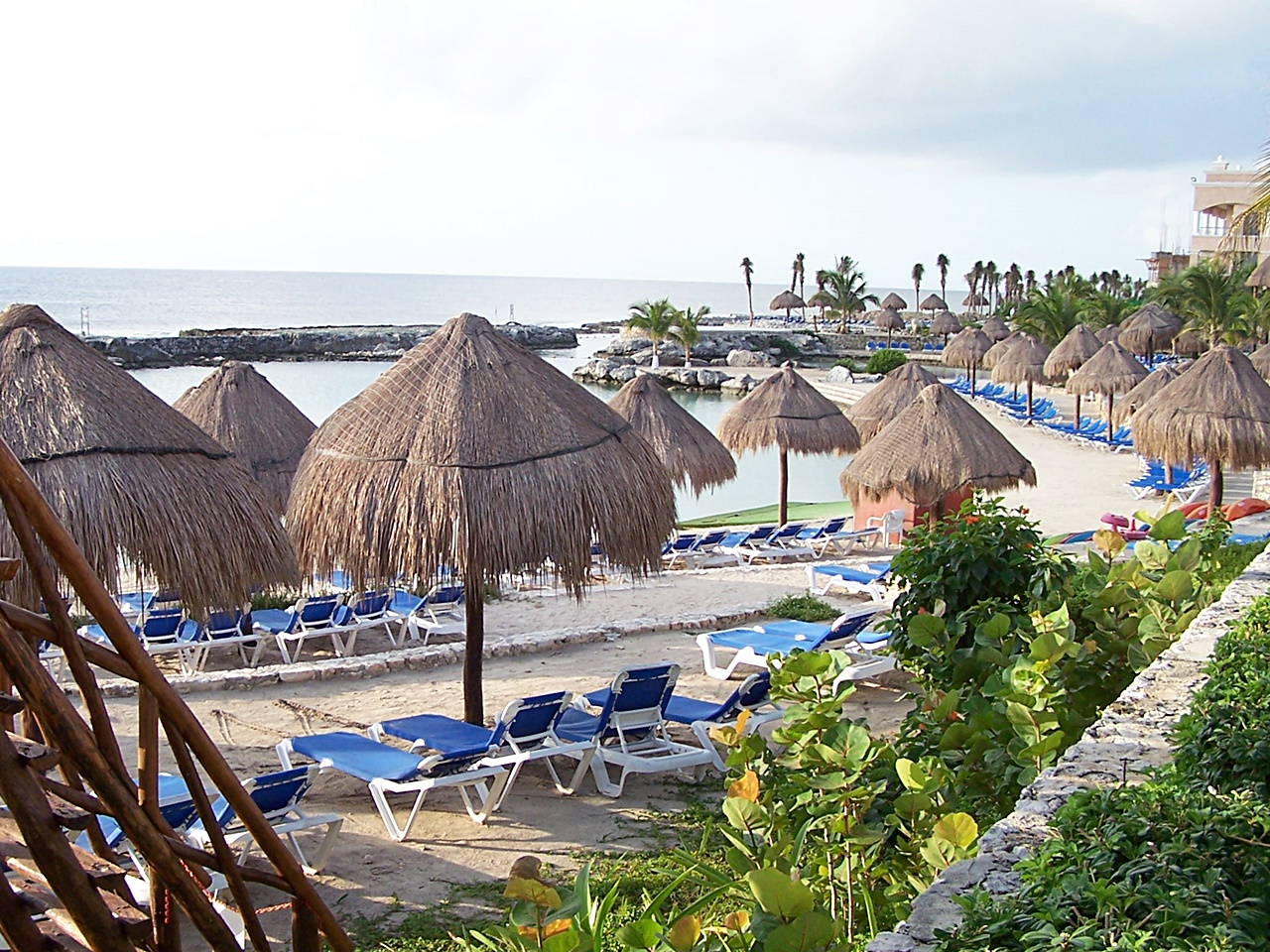 The beach and lagoon on the Caribbean Sea at the resort.
One day we sailed out to the 2nd largest coral reef in the world to do some snorkeling.
Debbie caught a few rays before the dive...
...and then rested up for lunch after the dive.
We visited Tulum which is one of the best-preserved Mayan sites. This is the main temple that overlooks the Caribbean.
There was a very nice beach just below the main temple at Tulum. That's Debbie in the blue cap.
Of course, we always end up shopping when we go on excursions! This is just outside Tulum.
We went parasailing in the little resort town of Puerto Aventuras, just down the coast from our resort.
Debbie got to go first.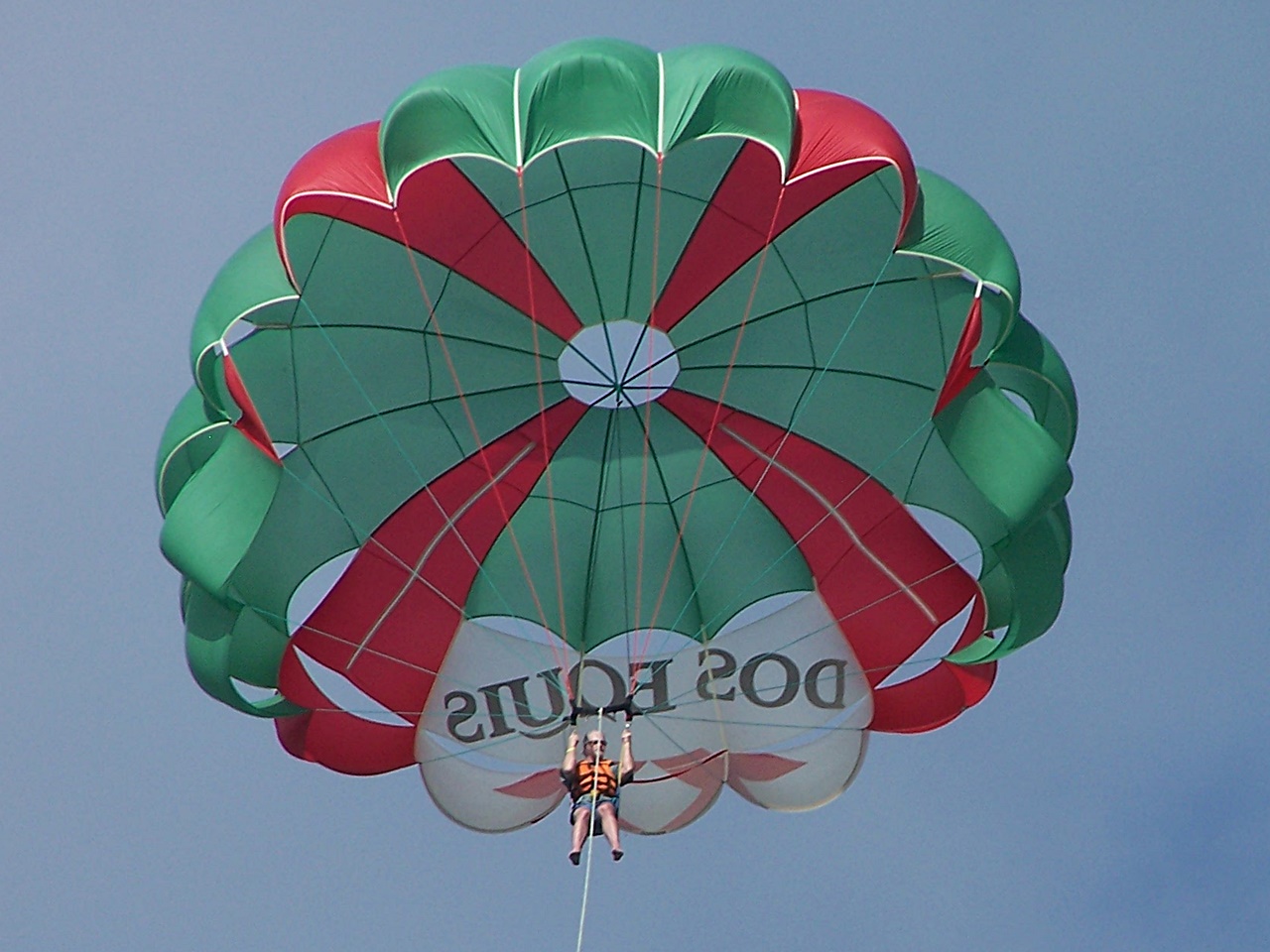 I also got to enjoy the view from 250 feet up!
Room service lunch on our balcony...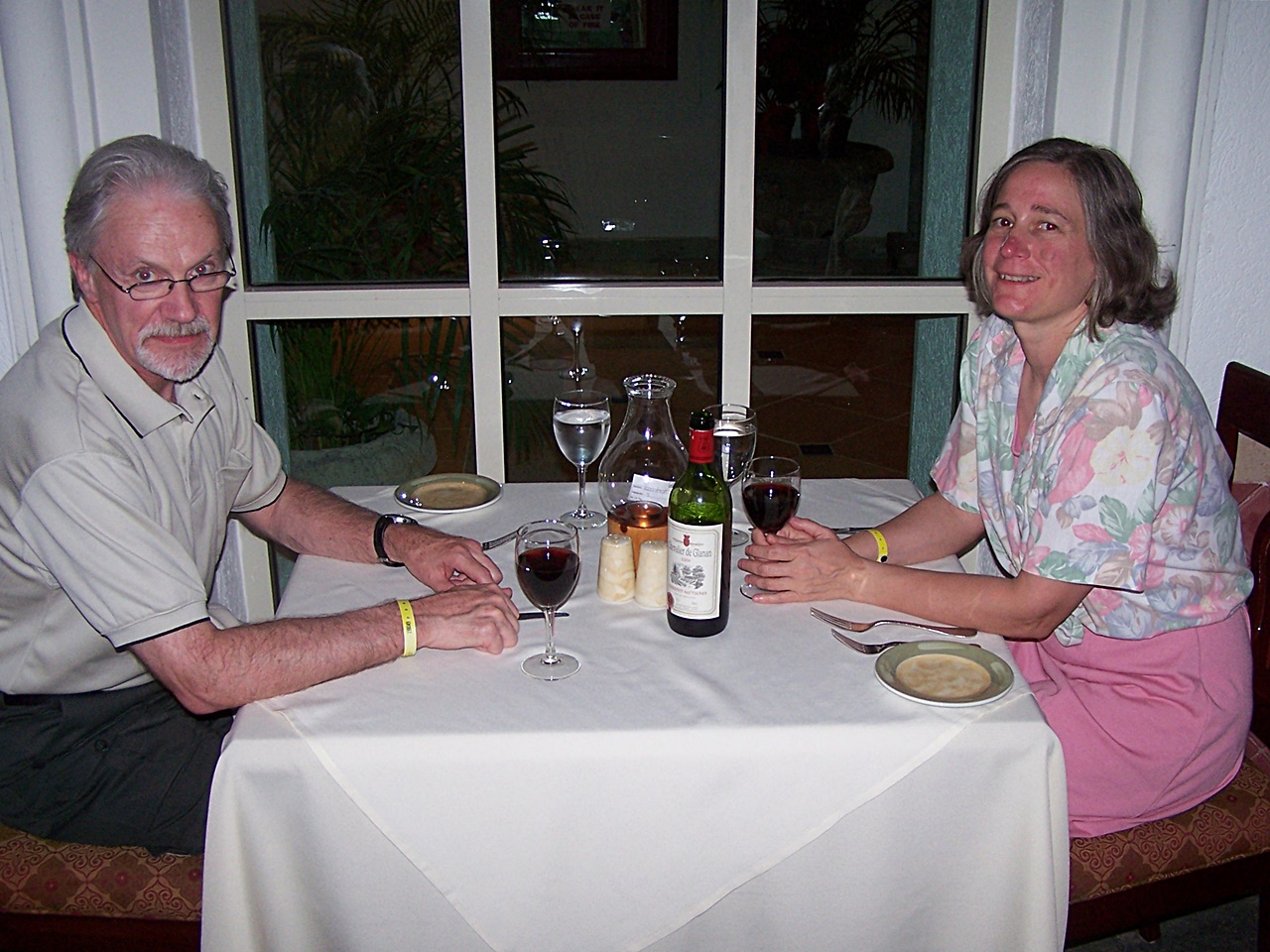 ...and dinner at one of the seven restaurants at the resort. This one was the 'California-style' La Huerta dining room.
First drink of the day at the Xpu Ha, a 'sister' resort of the Aventura, just down the coast.
It may only be 10:30 here but it's already after noon in Nova Scotia.
One of the pools at the resort, showing the swim up bar.
Debbie waited until late in the week before attempting to scale the wall at our resort.
Doing my 'laps' in one of the resort pools.
On our last day, Christmas day, Santa and his elves dropped by to relax after a hard night's work!