This is the Palmer House, a Frank Lloyd Wright house in Ann Arbor, Michigan. We stayed here for 2 nights.
The master bedroom. There are no right angles in the house so the bed looks a little odd!
The kitchen with the original stainless steel countertops. The designs above and below the
upper cupboards are bird shapes cut into stone that provide light from the outside.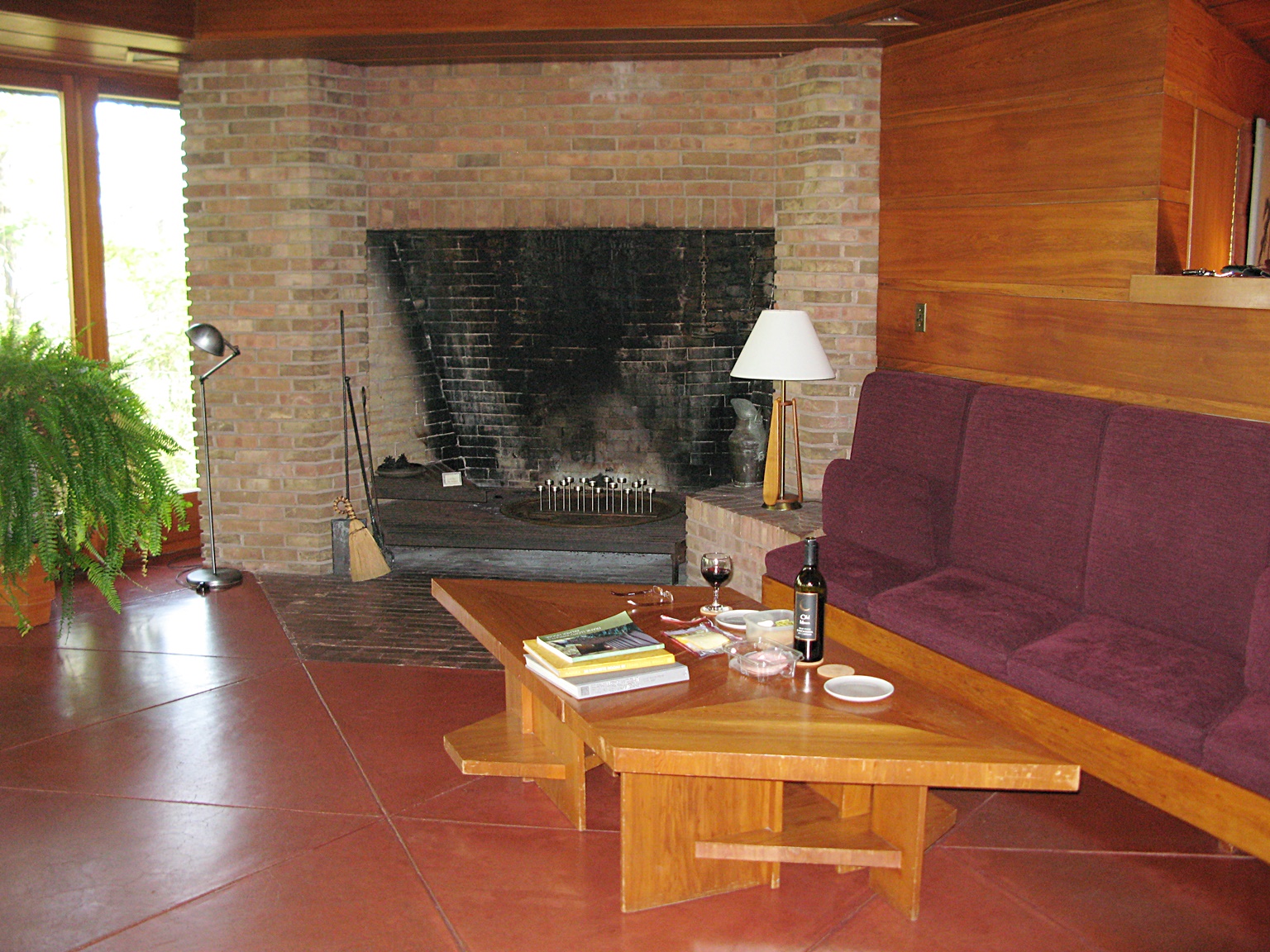 Time for dinner in front of the fireplace in the livingroom!
And here's the view from the backyard.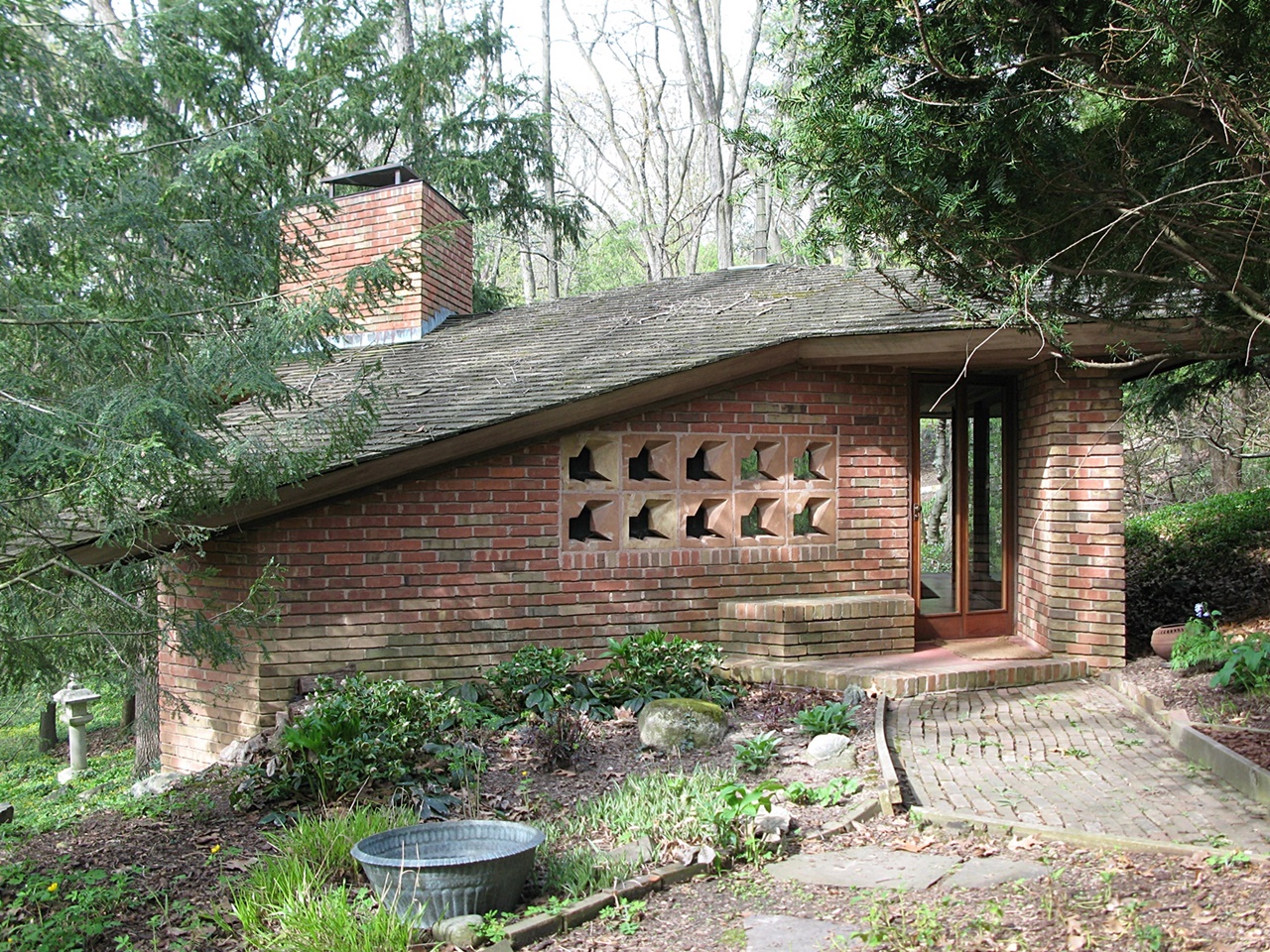 The tea house in the woods behind the backyard. It is in the same style as the main house, right down to the bird shapes in the stone.
Lunch with Kevin and Emily in the Niagara wine region.
Kevin and Emily, etc. at a Blue Jay game in Toronto.
And here's the action on the field.
Emily among the blossoms in a park in downtown Toronto.
The Brick Works, a old quarry in Toronto that has been converted into shops, restaurants and a community environmental centre.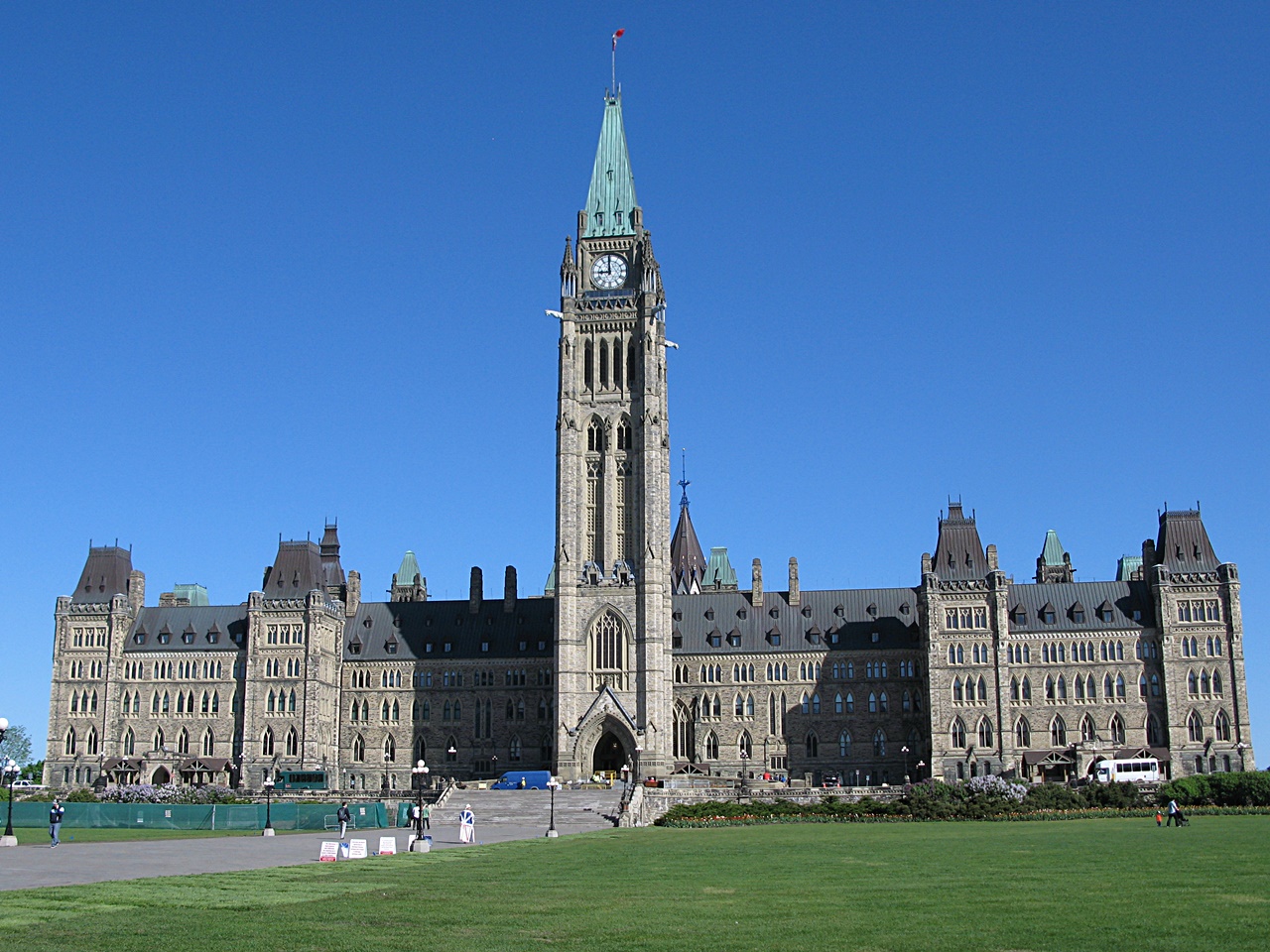 We stopped in Ottawa for a night on our way to Tremblant.
The Rideau Canal, also in Ottawa.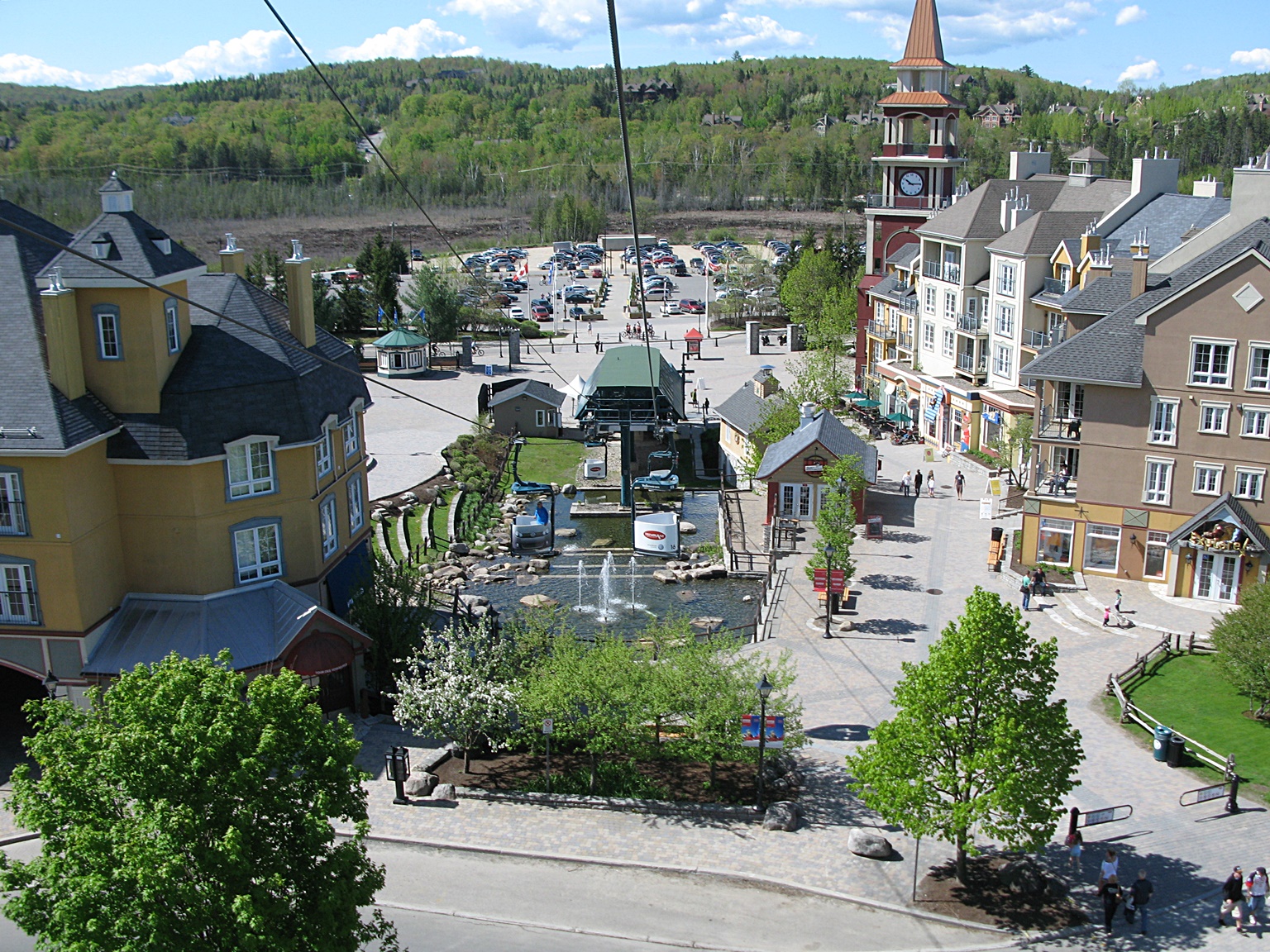 Taking a free condola ride above the Mont Tremblant pedestrian village.
The streets of the pedestrian village at Tremblant.